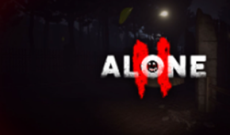 Alone II
Alone II is an immersive thriller that continues the gripping saga of a protagonist's quest for survival and answers. Having left the safety of their house, the ...
GAME INFO
Categories & Tags:
About Alone II
A Tale of Survival and Mystery Unfolds
Introduction
"Alone II" continues the gripping saga that began in the previous chapter. Our protagonist has made a daring escape from the confines of his house, only to realize that the outside world may not be as safe as he initially thought. With a growing sense of unease, he reaches out to a friend for refuge. The plan? To seek shelter in his friend's house near her hometown. However, there's a major obstacle in their path: he has no idea where he is. "Alone II" takes you on a journey filled with suspense, mystery, and the quest for survival.
How to Play
Playing "Alone II" is an immersive experience where you take on the role of the protagonist. The game unfolds as you navigate through a world filled with uncertainty and danger. Your goal is to assist the protagonist in finding his way to his friend's house while piecing together the puzzle of his current location.
As you progress, you'll need to make choices, solve puzzles, and interact with the environment to unravel the mystery. The decisions you make will have a direct impact on the storyline, and they can lead to multiple possible outcomes. It's a game that challenges your problem-solving skills and keeps you engaged in a web of suspense.
Conclusion
"Alone II" is a thrilling continuation of a gripping storyline where survival and mystery take center stage. It plunges you into a world where danger lurks at every turn, and the protagonist's quest to reach safety keeps you on the edge of your seat.
Play "Alone II" and become a part of this enthralling adventure. Make choices, solve puzzles, and navigate through the unknown to help the protagonist find his friend's house and unlock the secrets of his location. Can you guide him to safety and unveil the mysteries that surround "Alone II"? Get ready for an immersive experience filled with suspense and intrigue as you step into the world of this gripping game.