Share FNF Funky Mansion vs Boo Queen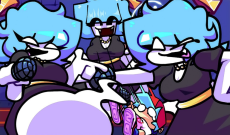 FNF Funky Mansion vs Boo Queen
FNF Funky Mansion vs Boo Queen is a spine-tingling Friday Night Funkin mod that's tailor-made for Halloween. In this hauntingly delightful musical showdown, ...
GAME INFO
Categories & Tags:
About FNF Funky Mansion vs Boo Queen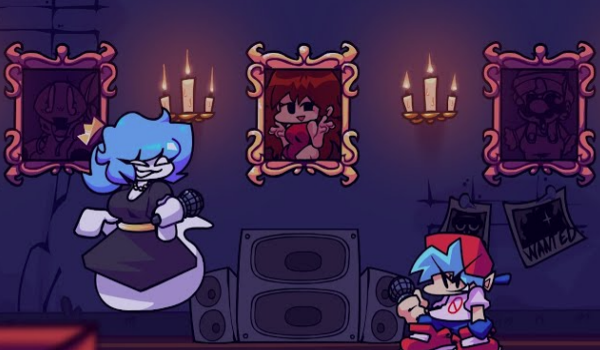 Introduction
Prepare for a spooky rap-battle in a haunted mansion with FNF Funky Mansion vs Boo Queen. This Friday Night Funkin mod sets the stage for a Halloween-themed showdown as Boyfriend takes on Boo Queen in a musical face-off. With a single eerie song called "Boo," this Halloween demo is sure to send chills down your spine. Get ready to immerse yourself in a haunted mansion where the Halloween spirit is in full swing!
How to Play
Playing Funky Mansion vs Boo Queen is all about embracing the Halloween groove. As Boyfriend, your mission is to follow the on-screen cues and match the eerie rhythm of the song "Boo." The haunted mansion provides the perfect backdrop for this Halloween-themed rap-battle. It's a test of your musical skills and timing as you aim to impress and emerge as the ultimate performer. Get ready to tap into the rhythm and experience the eerie atmosphere of Halloween in this thrilling mod.
Conclusion
FNF Funky Mansion vs Boo Queen is a Halloween rap-battle extravaganza that captures the essence of the holiday. With the haunted mansion as the backdrop and the eerie song "Boo," you'll be immersed in a Halloween experience that combines music and spookiness. Can you conquer the rhythm and impress Boo Queen in this Halloween demo? Dive into the festivities, groove to the chilling beats, and enjoy a spooky showdown that's perfect for celebrating Halloween. Get ready to tap, dance, and embrace the eerie vibes with Funky Mansion vs Boo Queen!