Share FNF VS Rephrase (VS Rewrite D-Sides)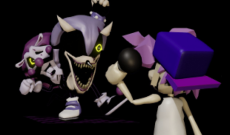 FNF VS Rephrase (VS Rewrite D-Sides)
FNF VS Rephrase (VS Rewrite D-Sides) is an engaging mod that beautifully merges the creative worlds of VS Rewrite and D-Sides. Get ready for an exhilarating ...
About FNF VS Rephrase (VS Rewrite D-Sides)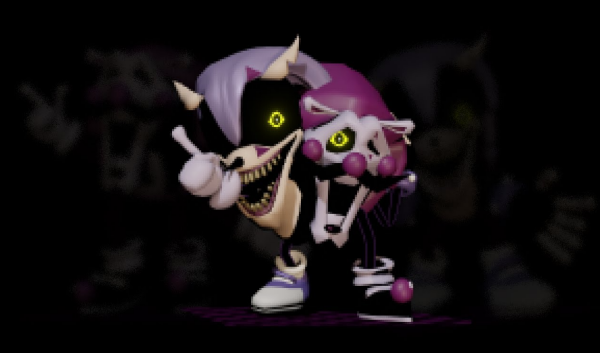 In the vibrant world of Friday Night Funkin', where rhythm reigns supreme, a new and exciting mod has emerged to captivate players and fans alike. FNF VS Rephrase (VS Rewrite D-Sides) is a rhythmic masterpiece that brings together the creative genius of two talented modders. Drawing inspiration from SpringlessEcho's VS Rewrite and DastardlyDeacon's D-Sides, this mod creates a unique fusion that offers players an unforgettable experience.
Introduction
Imagine Boyfriend stepping into an alternate universe, where he encounters a fascinating blend of characters and settings from two different mod universes. This is precisely what FNF VS Rephrase brings to the table. With a nod to SpringlessEcho's iconic VS Rewrite mod and a touch of DastardlyDeacon's D-Sides universe, the mod delivers a one-of-a-kind crossover adventure.
How to Play
Playing FNF VS Rephrase is a rhythmic adventure that mirrors the classic FNF gameplay. As Boyfriend, you will engage in epic rap battles against various characters from both mod universes. To secure victory, follow the rhythm and beats of the songs. Hit the right notes and arrows at precisely the correct moment to outshine your opponents.
Conclusion
FNF VS Rephrase (VS Rewrite D-Sides) is more than just a mod; it's a harmonious blend of creative talents, an exploration of alternate dimensions, and a musical delight. This mod takes players on a journey that fuses the best of two mod universes, creating a memorable experience that will keep fans entertained for hours. So, step into the rhythm, embrace the beats, and conquer your opponents in this exciting fusion of worlds.