Share FNF VS Pibby Pikachu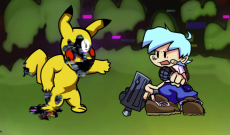 FNF VS Pibby Pikachu
FNF VS Pibby Pikachu is a thrilling addition to the Friday Night Funkin' mod lineup, offering players a unique and electrifying experience. In this mod, Pikachu, ...
About FNF VS Pibby Pikachu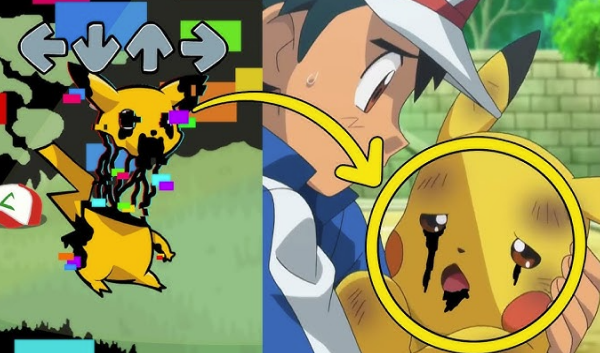 Introduction
In the electrifying world of Friday Night Funkin', where music and rhythm collide, another thrilling mod has taken center stage. "FNF VS Pibby Pikachu" offers an electrifying experience that's bound to spark your interest. In this musical showdown, Pikachu, the beloved yellow rodent from the Pokémon universe, has been corrupted by the enigmatic Pibby Virus. It's up to Boyfriend, who plays as you, to engage in epic rap battles to rescue Pikachu from the clutches of this mysterious influence.
How to play
To engage with the infectious rhythm and captivating rap battles in "FNF VS Pibby Pikachu," you need to master the art of timing and accuracy. Start by selecting Boyfriend as your character to represent you in these electrifying showdowns. The objective is simple yet challenging – outperform the corrupted Pikachu in a series of rap battles. As the music plays, hit the right notes and arrows at the perfect moments to create a harmonious performance. It's crucial to sync your moves with the rhythm, so pay close attention to the beat. Each victorious rap battle will bring you one step closer to rescuing Pikachu from the mysterious Pibby Virus, making it a thrilling and electrifying journey.
Conclusion
"FNF VS Pibby Pikachu" is a high-voltage FNF mod that combines the best of both worlds: the rhythmic intensity of Friday Night Funkin' and the charm of the Pokémon universe. The electrifying rap battles and captivating storyline create a unique and memorable experience. Will you be able to rescue Pikachu and bring back the beloved character we all know and love? Dive into this electrifying world of music and rhythm to find out. Get ready to rap your way to victory and save Pikachu in this dynamic and thrilling mod.