Share FNF: The Pikmin Oneshot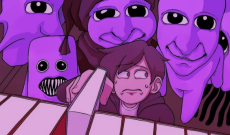 FNF: The Pikmin Oneshot
"FNF: The Pikmin Oneshot" - Join Boyfriend in a heartwarming rhythm battle adventure alongside Olimar and the adorable Pikmin in this charming Friday Night ...
GAME INFO
Categories & Tags:
Join Boyfriend in a Musical Adventure with Pikmin!
Introduction
Prepare for a charming and delightful musical journey as Boyfriend ventures into the vibrant world of Pikmin in the one-shot Friday Night Funkin' mod, "The Pikmin Oneshot." In this heartwarming mod, Boyfriend teams up with Olimar and the adorable Pikmin to create an unforgettable rhythm battle experience. Get ready to groove to the beat, harmonize with Pikmin, and discover the magic of this unique FNF adventure!
How to Play
Playing "The Pikmin Oneshot" is as easy as singing along with your favorite tunes. Here's how to join Boyfriend on this musical adventure:
Meet the Characters: Say hello to Boyfriend, Olimar, and the colorful Pikmin. Each character brings their own style and flair to the stage.

Choose Your Difficulty: Pick your preferred difficulty level, whether you're new to the game or a rhythm game master.

Rap Battles with a Twist: Engage in rhythm battles that are as unique as the Pikmin themselves. Follow the beat and hit the right notes to conquer your opponents.

Enjoy the Music: Immerse yourself in the charming melodies and catchy tunes that make this mod a joy to play. The Pikmin-themed music will keep you tapping your toes.

Advance Through the Story: As you progress, uncover a heartwarming story that showcases the friendship between Boyfriend and the Pikmin. It's a musical journey you won't want to miss.
Conclusion
"FNF: The Pikmin Oneshot" offers a delightful escape into the whimsical world of Pikmin, where rhythm, music, and friendship reign supreme. Join Boyfriend as he harmonizes with these lovable characters and faces off against unique opponents in this endearing FNF mod. Whether you're a fan of Pikmin or simply love catchy tunes, this mod is sure to put a smile on your face. Get ready to groove and sing your heart out with the Pikmin!