Share FNF Saturday Fatality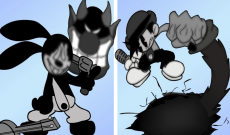 FNF Saturday Fatality
FNF Saturday Fatality invites you to embark on the ultimate rhythmic adventure with Oswald the Lucky Rabbit. In this Friday Night Funkin mod, Boyfriend and ...
GAME INFO
Categories & Tags:
About FNF Saturday Fatality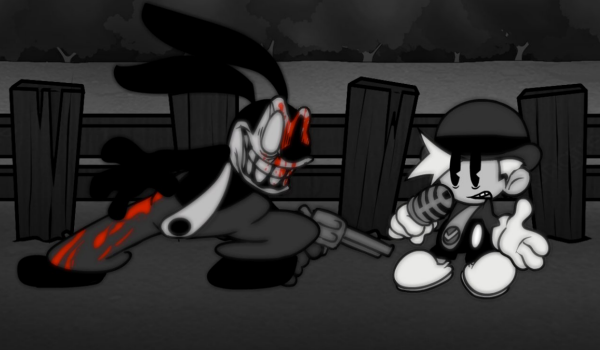 Introduction
Enter the rhythmic world of "FNF Saturday Fatality," the ultimate Friday Night Funkin mod starring none other than Oswald the Lucky Rabbit. This mod promises an array of fantastic songs and an exciting adventure. After their memorable encounter with Mickey Mouse, Boyfriend and Girlfriend embark on a new musical journey, this time with Oswald. Explore the rhythms, engage in thrilling rap battles, and uncover the charm of Oswald's world in this extraordinary mod.
How to Play
Playing "FNF Saturday Fatality" is all about following the on-screen cues and matching the beats to perfection. Join Boyfriend and Girlfriend as they rap-battle their way through a lively Saturday afternoon with Oswald. Each song is an opportunity to showcase your rhythmic skills and immerse yourself in the unique lore of the game. So, grab your microphone and get ready to sing your heart out in this extraordinary musical journey.
Conclusion
"FNF Saturday Fatality" is more than just a mod; it's a rhythmic adventure filled with fantastic songs and a delightful narrative. With the backdrop of a beautiful Saturday afternoon, you'll encounter a mysterious rabbit with a banjo, and together, you'll embark on a musical journey like no other. If you're a fan of Friday Night Funkin or simply love rhythm games, this mod is a must-try. So, grab your microphone, step into the world of Oswald, and let the music guide you through this extraordinary experience. Whether you're new to the game or a seasoned player, "FNF Saturday Fatality" promises to entertain and challenge your rhythmic abilities.