Share FNF Rappets: Hack Pack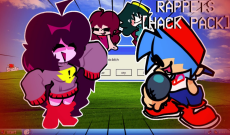 FNF Rappets: Hack Pack
FNF Rappets: Hack Pack is an engaging Friday Night Funkin' mod that introduces players to a rhythm game like no other. In this fan-made creation, you'll find ...
GAME INFO
Categories & Tags:
About FNF Rappets: Hack Pack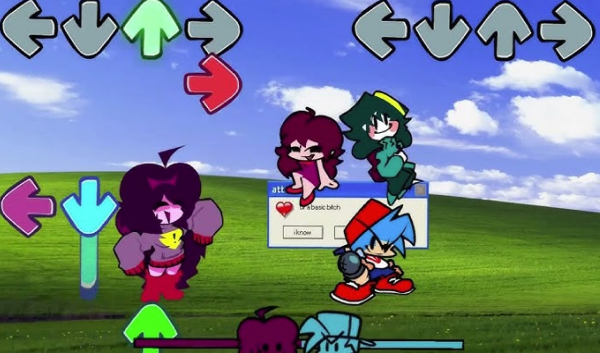 Do you have what it takes to face off against a mischievous computer virus in the digital realm? If you're a fan of Friday Night Funkin' and enjoy the world of mods, you're in for a treat with "FNF Rappets: Hack Pack." This fantastic fan-made mod takes you on a rhythm-packed journey where Boyfriend must out-rap a playful computer virus. In this article, we'll explore the world of "FNF Rappets: Hack Pack," covering everything from the introduction to gameplay and what makes this mod a must-try for FNF enthusiasts.
Introduction
"FNF Rappets: Hack Pack" is a thrilling Friday Night Funkin' mod that adds a new dimension of excitement to the game. Developed by dedicated fans, this mod introduces a playful yet mischievous computer virus that's out for a musical showdown. If you're a fan of the Rappets universe and the fast-paced rap battles in FNF, this mod offers a unique experience worth exploring.
How to Play
Playing "FNF Rappets: Hack Pack" is as straightforward as any other FNF mod. Here's a quick guide to the gameplay:
Character Selection: Choose Boyfriend as your character to represent and participate in the rap battle. In this mod, Boyfriend is up against the pesky computer virus, setting the stage for an exciting musical face-off.

Rap Battles: Engage in intense rap battles against the mischievous computer virus. Like in the base game, you must follow the rhythm and beat of the music. Hit the right notes and arrows at the correct time to outperform your digital adversary.

Enjoy the Music: One of the highlights of this mod is its lively and catchy soundtrack. The music is sure to get your feet tapping and immerse you in the digital world, making your rap battles even more thrilling.
Conclusion
"FNF Rappets: Hack Pack" brings a fresh and exciting twist to the Friday Night Funkin' universe. With its unique character and music, this mod offers an enjoyable experience for fans and newcomers alike. If you're seeking a new challenge and love the musical battles of FNF, this mod is a must-try. Face off against the mischievous computer virus and prove that Boyfriend has the skills to conquer even the digital realm. Don't miss the opportunity to immerse yourself in this engaging musical cyber world!