Share FNF Raging on a Friday Night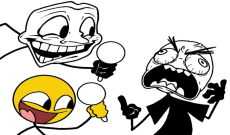 FNF Raging on a Friday Night
FNF Raging on a Friday Night is an uproarious mod that plunges you into the whimsical world of TROLLFACE. Engage in zany rap battles with quirky characters, stay ...
About FNF Raging on a Friday Night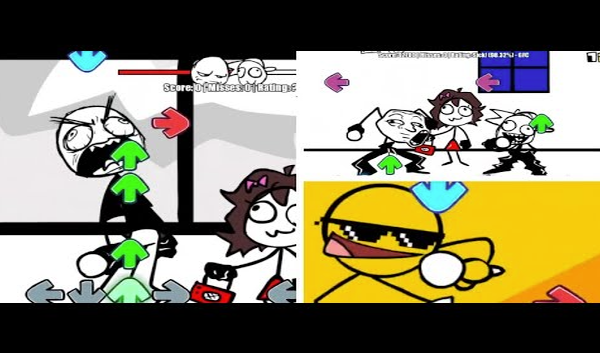 Friday Night Funkin' enthusiasts, get ready to dive headfirst into the wacky and unpredictable world of "FNF Raging on a Friday Night." This rhythm game and FNF mod promise an experience like no other as it thrusts you into the zany and chaotic TROLLFACE universe. Step into the shoes of Boyfriend and prepare to embark on a musical adventure that's as hilarious as it is challenging.
Introduction
If you thought Friday Night Funkin' couldn't get any crazier, think again. "FNF Raging on a Friday Night" transports you to a realm inspired by one of the internet's most iconic memes - TROLLFACE. In this offbeat universe, prepare for a rap battle experience that's both outrageous and comically entertaining.
How to play
Playing "FNF Raging on a Friday Night" is a delightfully chaotic experience. As you step into the TROLLFACE universe, be prepared for some zany rap battles. To get started, select Boyfriend as your character, who will be your avatar in this musical mayhem. The gameplay remains consistent with the Friday Night Funkin' style – you'll engage in rhythmic rap battles against a motley crew of TROLLFACE-inspired characters. To secure your victory, stay in tune with the rhythm and ensure you hit the correct notes and arrows at the precise moment. The key to success is maintaining your rhythm and syncing your actions with the offbeat music that perfectly complements the madness of the TROLLFACE universe. So, groove to the eccentric tunes, keep up with the bizarre characters, and rap your way to triumph in this unforgettable and wonderfully weird mod.
Conclusion
"FNF Raging on a Friday Night" is a delightful addition to the Friday Night Funkin' universe, bringing the world of TROLLFACE to life in a quirky and entertaining way. As you navigate through this mod, you'll face some of the internet's most iconic and eccentric characters, all with a dash of humor and a pinch of absurdity.
So, if you're up for a wild and unpredictable rap battle adventure, this mod is a must-try. Get ready to take on the TROLLFACE universe, groove to its outlandish beats, and prove your rap skills against some of the internet's quirkiest personalities. Will you emerge victorious and conquer the madness of "FNF Raging on a Friday Night"? There's only one way to find out - by hitting those notes and rapping your way to glory.