Share FNF My Streets (Doki Doki Takeover X D-Sides)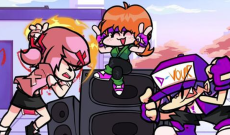 FNF My Streets (Doki Doki Takeover X D-Sides)
FNF My Streets is an electrifying crossover mod that brings together the worlds of Doki Doki Takeover and D-Sides in the Friday Night Funkin' universe. Test your ...
GAME INFO
Categories & Tags:
About FNF My Streets (Doki Doki Takeover X D-Sides)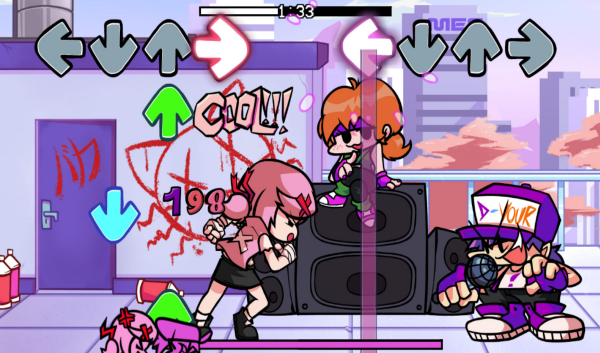 In the ever-evolving world of Friday Night Funkin' mods, "FNF My Streets" stands out as a captivating crossover experience. This rhythm game introduces a fusion of two beloved mods, Doki Doki Takeover, and D-Sides, creating a unique and immersive journey through the musical multiverse. Let's dive into the world of "FNF My Streets" and explore what makes this fusion so special.
Introduction
"FNF My Streets" takes the concept of modding in Friday Night Funkin' to the next level. It combines the narrative and characters of Doki Doki Takeover, known for its fascinating storyline and captivating characters, with the twisted and dark world of D-Sides. This fusion results in a compelling crossover storyline that will keep players on the edge of their seats.
How to play
Mastering the gameplay of "FNF My Streets" is essential to fully immersing yourself in this epic crossover experience. As you delve into the rhythm battles, you'll start by selecting your character, whether Boyfriend, Girlfriend or one of the characters from Doki Doki Takeover or D-Sides. The key to success in this mod is timing. Follow the rhythm and beat of the music closely, and when the arrows align, hit the corresponding notes accurately to outshine your virtual adversaries. The fusion of universes in "FNF My Streets" adds an exciting twist to the classic Friday Night Funkin' gameplay, making it a must-try for fans of both Doki Doki Takeover and D-Sides, or anyone seeking an unforgettable and challenging musical journey.
Conclusion
"FNF My Streets" is a testament to the creativity and innovation within the modding community. By combining the best elements of Doki Doki Takeover and D-Sides, players are treated to a unique and unforgettable gaming experience. Whether you're a fan of one or both of these mods, this fusion is bound to leave you craving more. So, grab your microphone and prepare to dive into the fantastic world of "FNF My Streets."