Share FNF Metal Mania Madness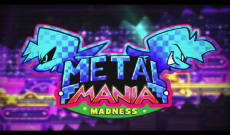 FNF Metal Mania Madness
Metal Mania Madness is a rhythm game and FNF mod where Boyfriend got teleported into a copy of Sonic Mania. Start playing online! No Download. Many more...
About FNF Metal Mania Madness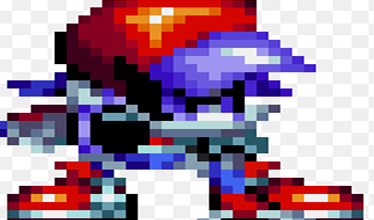 Introduction
Friday Night Funkin' Metal Mania Madness is a thrilling mod that catapults players into a new dimension of rhythm-based challenges. In this captivating reimagining of the classic Friday Night Funkin' experience, Boyfriend embarks on an adventure like no other, delving headfirst into the world of Sonic Mania. With a blend of electrifying music, exciting gameplay, and a dash of Sonic's iconic speed, this mod offers an adrenaline-pumping experience that is hard to resist.
How to play
Playing Metal Mania Madness is a captivating and straightforward experience. To begin, you'll select Boyfriend as your character, who will represent you in the rap battles. These battles are set in the heart of Sonic Mania and are nothing short of epic. To secure victory, it's vital to synchronize with the rhythm and beat of the music. Hit the right notes and arrows at precisely the correct moment to outperform your formidable opponents. What sets this mod apart is its electrifying soundtrack, making it impossible to resist tapping your feet and getting lost in the infectious beats as you navigate your way through rap battles. Much like the original Friday Night Funkin', Metal Mania Madness offers multiple levels, each bringing a unique challenge to the table. As you defeat your adversaries and conquer each level, you'll inch closer to becoming the ultimate rap champion.
Conclusion
FNF Metal Mania Madness successfully marries the beloved Friday Night Funkin' universe with the fast-paced excitement of Sonic Mania. With an enticing array of music, characters, and thrilling battles, this mod promises endless hours of fun. So, jump into the action, embrace the rhythm, and see if you've got what it takes to conquer the world of Metal Mania Madness. Get ready for a musical adventure like no other!