Share FNF: Cartoon Frenzy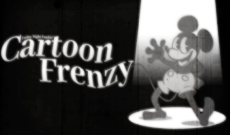 FNF: Cartoon Frenzy
"FNF: Cartoon Frenzy" takes you on a musical journey back to the enchanting world of 1930s cartoons. Join iconic characters like Mickey Mouse and Felix the Cat ...
Get ready to step into the enchanting world of classic cartoons with "FNF: Cartoon Frenzy." This Friday Night Funkin' mod is a delightful time machine that transports you back to the whimsical and zany atmosphere of 1930s animation. Join beloved characters like Mickey Mouse and Felix the Cat in a musical showdown that will leave you tapping your feet and singing along. Dive into the magic of vintage cartoons and experience the golden age of animation like never before.
How to Play
Playing "FNF: Cartoon Frenzy" is as easy as hitting the play button and following the rhythm. Here's how it works:
Choose Your Character: Pick your character for this nostalgic rap-battle adventure. Will you be Mickey Mouse, Felix the Cat, or another beloved cartoon icon?

Follow the Beat: As the music starts, pay close attention to the beat and the on-screen prompts. You'll see arrows indicating when to hit the corresponding keys on your keyboard. Stay on beat to win the rap battle!

Rap Battle Duels: Engage in epic rap battles against other classic cartoon characters. Each character has their own unique style and rhythm, so be prepared for some toe-tapping surprises.

Hit the Right Notes: To win the rap battle and progress through the game, make sure you hit the right notes at the right time. Don't miss a beat!

Enjoy the Nostalgia: "FNF: Cartoon Frenzy" is not just a game; it's a trip down memory lane. Enjoy the charming visuals and the catchy tunes that capture the essence of 1930s cartoons.
Conclusion
"FNF: Cartoon Frenzy" is a delightful fusion of Friday Night Funkin' and classic animation. It's a chance to revisit the timeless characters and tunes that have enchanted audiences for generations. Whether you're a fan of Mickey Mouse or just looking for a fun and nostalgic gaming experience, this mod has something special to offer. So, put on your dancing shoes, get ready to groove to the jazzy beats, and join the Cartoon Frenzy!