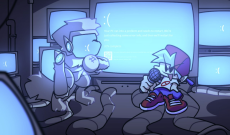 FNF Bluescreen
FNF Bluescreen is an engaging mod that adds a quirky twist to the Friday Night Funkin' universe. In this rhythmic showdown, you'll find yourself battling none ...
GAME INFO
Categories & Tags:
About FNF Bluescreen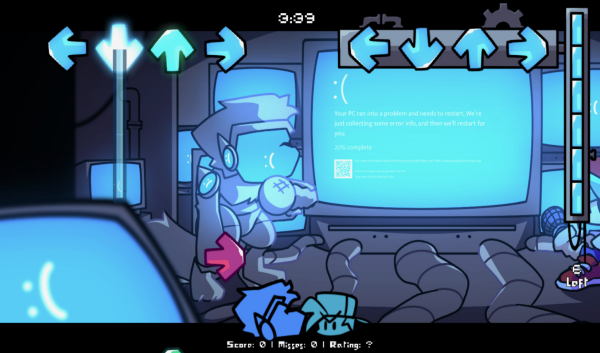 Introduction
From tech troubles to lyrical showdowns, it's time to dive into the world of FNF Bluescreen. In this unique and humorous Friday Night Funkin' mod, players will find themselves rap-battling against none other than the infamous bluescreen error from their PC. That's right; the digital glitch that plagues computer users now takes center stage as a formidable opponent in this rhythm-packed game.
How to Play
Playing FNF Bluescreen is an amusing and rhythm-packed experience. To get started, select Boyfriend as your character, the one who will represent you in the rap battles. As you confront the bluescreen error on his PC, be prepared for a quirky digital showdown. Engage in epic rap battles by following the rhythm and music's beat. To outperform your digital adversary, hit the right notes and arrows at the precise moment. Groove to the catchy beats of the FNF Bluescreen soundtrack, letting the music inspire your moves. The game features multiple levels, each with its unique set of challenges, allowing you to prove your lyrical prowess and rhythm mastery. Get ready to embrace the unexpected and groove your way to victory in this delightfully unique mod.
Conclusion
FNF Bluescreen adds a quirky twist to the world of Friday Night Funkin'. By turning a pesky PC error into a rap rival, the game offers a fun and memorable experience for players. So, if you've ever wanted to out-rap a bluescreen error, here's your chance. Dive into this unique mod and see if you can keep your digital wits about you in the face of the ultimate digital adversary.